You are here:
Home
| Market dog
Market dog

The legend of the loyal butcher's dog of the old Victorian Market is a little known story of true canine loyalty, and rivals the sad tale (pardon the pun) of Edinburgh's world famous Grey Friar's Bobby.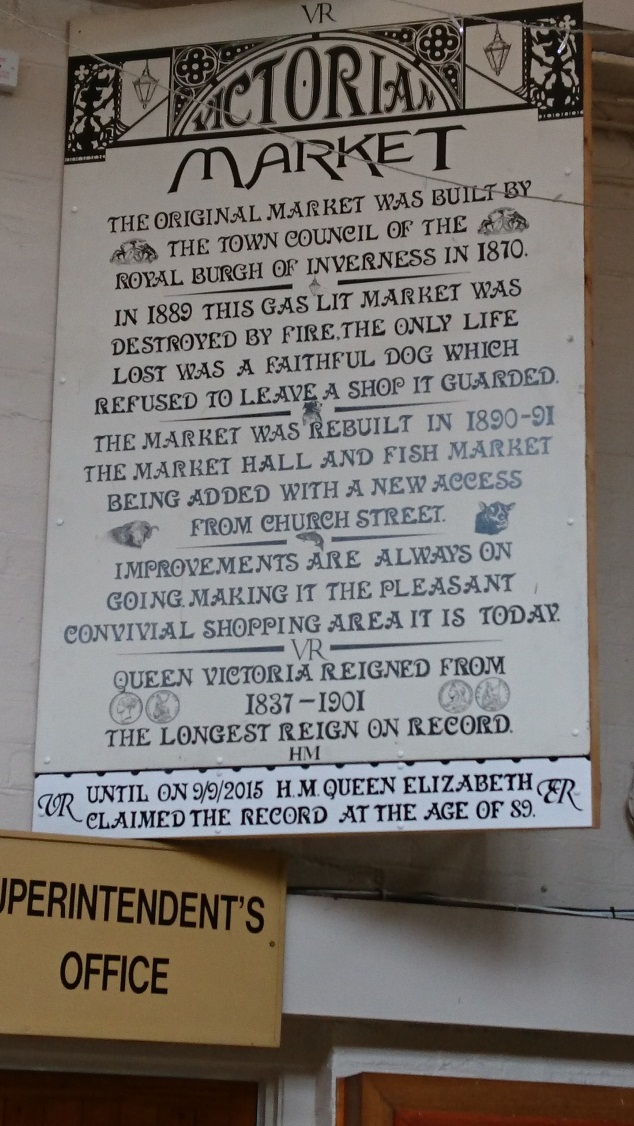 The loyal dog guarded a butcher's shop owned by A&D MacDonald in the late 19th century. The gas lit Victorian Market in Inverness, built some 20 years earlier, caught fire and was completely destroyed in 1889.
The fire quickly took hold during the night and neighbouring houses had to be evacuated. The crowds watched the towering flames engulf the market building.
It was reported at the time that the loyal butcher's dog could not be persuaded to leave his post, and bravely stayed, despite the desperate entreaties of the crowd which had gathered outside. Nobody was injured in the fire, but sadly, MacDonald's loyal friend was never seen again.
This sad event is commemorated by a plaque which you can see in the Victorian Market today.
Before the indoor Victorian Market, open-air markets had been held at the Exchange outside the Town House, where you can still see the "Mercat" Cross. The original entrance to the market, with its three big stone archways and carvings, survived the fire and still stands on Academy Street.
"In 1889 this gas lit market was destroyed by fire. The only life lost was a faithful dog which refused to leave a shop it guarded."